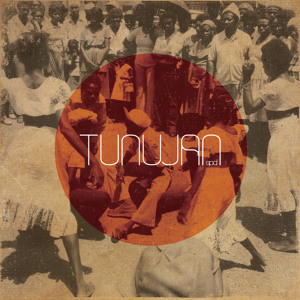 SPD
'Tunwan' EP
(Slime Recordings)
1.Tunwan
2.Leafcreche
3.Sargent Chambers
Cat.No : SLM032
"One of the UK's finest and most enlightened digital labels" - Loudat

"Always a haven for upcoming talent, Slime Recordings continue to generate heat" - Juno Download
Slime welcomes Liverpool producer
SPD
to the label with an outstanding collection of forward-thinking dance music that crosses the paths of many genres forming it's own style along the way.
'Tunwan'
rolls in on an african chant, interlocking a heatbeat that skips into a cavernous bassline. All the best elements of garage are here, but suffused with polyrhythmic swagger that takes it above and beyond the confines of any genre - simply beautiful music that's good for the soul.
'Leafcreche'
starts as one thing and ends as another, twisting around the structure of itself into ever more creative shapes. Atmospheric clicks and static gives way to an undulating minimal techno groove pinned down with a 2-step swing that propels it through ghostly vocals and ethereal FX.
'Sargent Chambers'
strips the garage template back to it's raw skeletal core, with a melancholy warmth that draws you deep within it's grasp. Simply stunning electronic music from the heart.
Mastered by Ganesha
Design by The Amygdala
Distributed by Cargo
Available from 28/05/2012 at Juno Download and from 04/06/2012 at all good digital retailers.
Juno Download :
http://www.junodownload.com/products/tunwan/1962852-02
Beatport:
http://www.beatport.com/release/tunwan/912667
iTunes :
http://itunes.apple.com/us/album/tunwan ... d526982067
Trackitdown :
http://www.trackitdown.net/track/spd/tu ... 33913.html
Amazon :
http://www.amazon.co.uk/Tunwan/dp/B0082 ... 510&sr=8-2
Zero Inch :
http://www.zero-inch.com/artist/SPD/ep/Tunwan/341373
DJ Download :
http://www.djdownload.com/mp3-detail/Sp ... me/5282857
Clone :
http://clone.nl/digital/item341373.html
FFI :
http://www.slimerecordings.co.uk
http://soundcloud.com/slimetime/sets/spd-tunwan-ep-slm032/