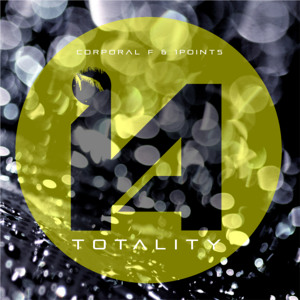 http://soundcloud.com/immersed-audio/corporal-f-1point5-totality
http://soundcloud.com/immersed-audio/corporal-f-ccs-clip
19 year old Leeds based producer Adam Fennell aka Corporal F follows up his recent 'Heat Up EP" on Hot N Heavy with this joint EP on IA Records with a good friend of his, Dan Smith based in Huddersfield, who produces under the name 1point5.
The guys collaboration "Totality" is a step towards a much darker vibe, keeping everything fairly striped back and focusing on a moody atmosphere that brings dubstep and techno influences together effortlessly.
It's more of the same with Corporal F's 2 individual tracks. "CCS" is an absolute monster, fans of Boddika take note, this one's gonna blow up! Following this is "Darkin", a growling beast ready to completely destroy the dancefloor with the beats taking an unexpected turn toward the latter half of the track.
1point5's "Yes Today" rounds off the EP with some 4/4 garage business, this one will get you bouncing for sure. The huge warping bassline is a definite crowd pleaser for the old school heads.
IA002
Released: 14th May - Bandcamp, full release 2nd June.
Mastered by David Eley @ The Grand Masters.
Photography by Kevin Dooley, additional artwork by Mike Hindle.
http://soundcloud.com/immersed-audio/corporal-f-darkin-clip
http://soundcloud.com/immersed-audio/1point5-yes-today-clip