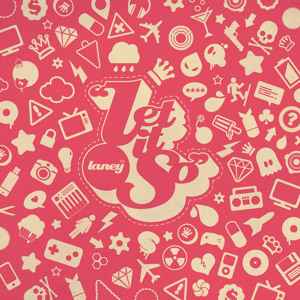 Laney
'Let It So' EP
(Slime Recordings)
1.Let It So
2.Old George
Cat.No : SLM031
"One of the UK's finest and most enlightened digital labels" - Loudat

"Always a haven for upcoming talent, Slime Recordings continue to generate heat" - Juno Download
Slime ventures into the heartland of garage for this release from Birmingham producer
Laney
. Switching up the styles between 2-step, funky and house, all his tracks are infused with melody and a natural sense of rhythm. For his debut release on the label, he offers up two dancefloor rollers that cross the streams of UKG & funky with remarkable ease.
'Let It So'
breaks out the gate with a modulated synth line rolling into clipped vocals and bubbly percussion. Skittering beats switch in and out from garage to house rhythms making for a playful and inventive club anthem.
'Old George'
takes the template further with a moody rollout full of melody and some outstanding beatwork that will get any dancefloor moving.
Mastered by Ganesha
Design by The Amygdala
Distributed by Cargo
Available from 14/05/2012 at Juno Download and from 21/05/12 at all good digital retailers.
http://www.junodownload.com/products/le ... 959227-02/
FFI :
http://www.slimerecordings.co.uk
http://soundcloud.com/slimetime/sets/laney-let-it-so-ep-slm031/